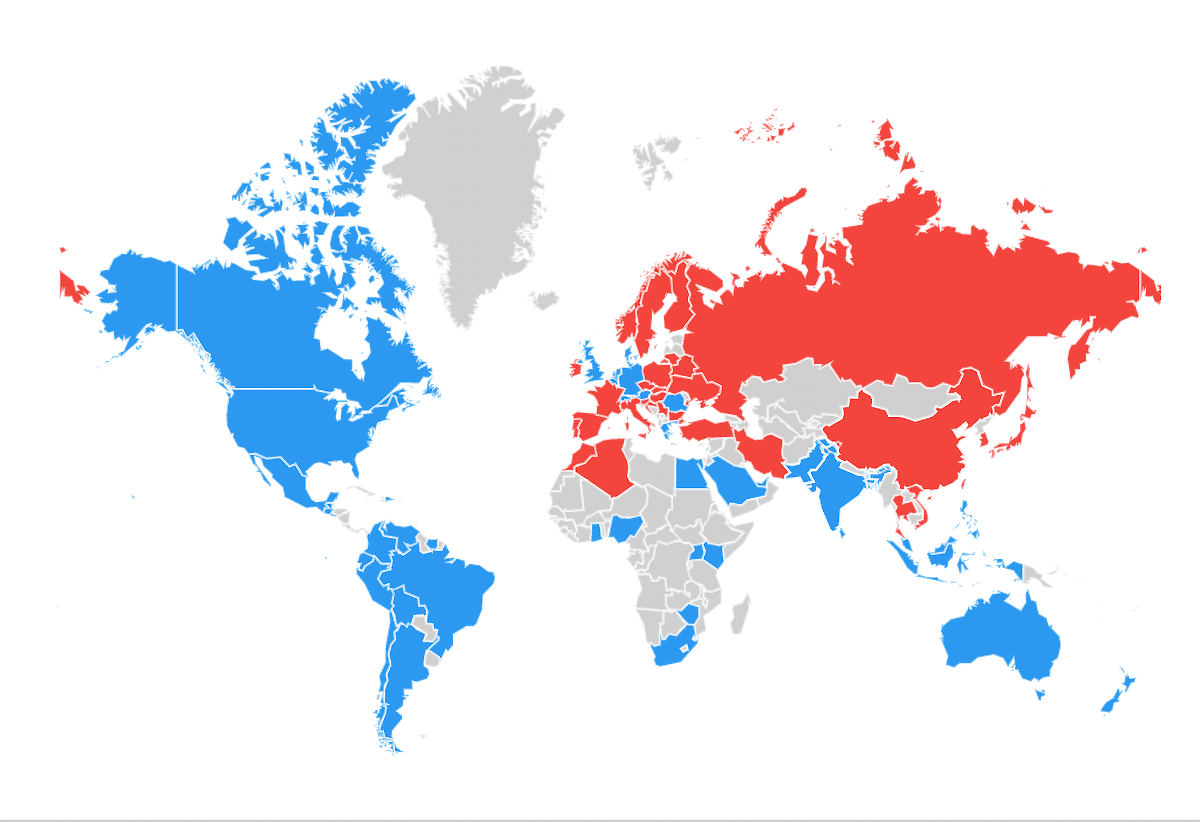 While working on my article The Intersection of Brand and UX, I researched search trends for the terms "branding" and "UX" to see trends in interest over time and place. There were some interesting things to note about both.
Google Trends
Search trends from 2015 to today.
Looking at a comparison of search frequency over the past four years you can see the increase in the frequency of the term "UX" over the term "branding." Starting in June of 2017, at least as many people search for UX as they do for branding, which is remarkable considering that in 2010 only half as many people searched for UX as they did for brand.
Perhaps one of the most fascinating insights shown is the breakdown by region of interest in the terms branding vs. UX. We see a slight preference in search for UX in the east—Eastern Europe, China, and Russia. Branding still predominates in the west, including all of North and South America. This warrants a deeper dive into the translation of the term brand and the acronym "UX," before coming to any solid conclusions. For instance, "brand" in Dutch translates to "fire" and skews the search findings for Dutch-speaking countries, as in Suriname, where it is the official language of government, business, media, and education.
I am really interested in the trends related to both brand and UX, since each influences the other. Having a grasp on the current state of the terminology and the disciplines makes better collaboration and inspiration between the two.